The Roost Philosophy
Our philosophy in the Roost continues to be in line with that of the whole CNS philosophy; Children learn best through play and exploration. In the Roost we build off the foundation laid by the Nest and Nook and move into more sophisticated concepts, ideas and skills. We do this through art, literature, music, movement, games, building and experiments. Throughout our day we promote kindness, confidence and independence.
We value and honor the whole child, cultivating their unique gifts and helping them to grow within a group. The underpinning of our preschool day is the child's social-emotional development, a strong predictor of future academic success. Children in the Roost learn how to self-regulate their bodies, label feelings, communicate ideas, demonstrate empathy, follow directions and resolve conflict. Our child centered approach makes kindergarten a natural progression at the end of our preschool year.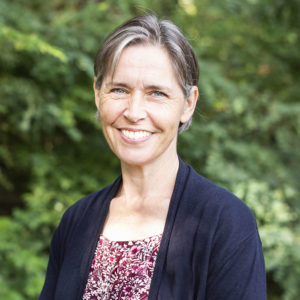 Christina Williams, Teacher
Christina is looking forward to her second year in the Roost classroom at CNS! Having studied textile design in the UK, Christina moved to Ithaca with her husband and two daughters in 2005. After her youngest daughter started Kindergarten, Christina began working at St. Paul's Nursery School in downtown Ithaca. She spent ten happy year at the school and gained experience teaching across a broad developmental spectrum. Christina is passionate about helping each student develop the the skills and mindset needed for their next adventure in Kindergarten. Christina proudly became an American citizen in 2016!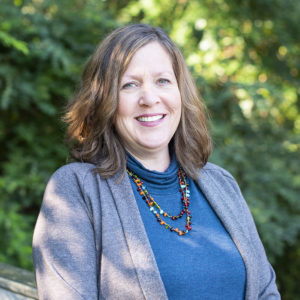 Kai Dickinson, Teacher
Kai is a new and welcomed addition to CNS. She brings 25 years of experience working with young children and their families. Kai started her work in preschool at her alma mater Goddard College where she pursued a liberal arts degree. After her schooling, she went on to work for Ben & Jerry's Children's Center, ranked one of the top ten corporate Day Care Centers of its time.
Free spirited Kai moved to Eugene, Oregon to be a Lead Teacher at The University of Oregon's Childcare and Development Center, a pioneer in Early Intervention and Childhood Development. Later, moving back home to the Finger Lakes, Kai started a family of her own, raising three sons. She taught preschool at Ellis Hollow Nursery School and served children with special needs at Rackers Center.
Kai believes that all children are capable of learning, possess unique gifts and deserve the opportunity of a quality education. Kai loves to explore literature, art, math, science, music and movement though play with young children. Equally important, Kai finds that cultivating empathy, self esteem and problem solving skills are key components to early childhood education. She is thrilled to have a classroom of solely four year olds here at CNS. She believes four year olds are some of the best people on the planet!
Our Daily Schedule
8:30 - 9:00 Early Drop Off and Free Play Time
9:00 - 9:30 Regular Drop Off and Free Play Time
9:30 Circle Time to introduce Daily Activity
9:30 - 10:30 Free Play Time
10:30 Clean Up Time
10:30 - 10:50 Circle Time with Group Activity
10:50 - 11:15 Handwashing and Snack Time
11:15 - 11:30 Snack Clean up and Reading
11:30 - 12:00 Gross Motor Play
12:00 Parent Pick Up
Kindergarten Readiness
At CNS, we strive to graduate Roost students who are confident, capable, and enthusiastic about the Kindergarten transition. Success in preschool and then Kindergarten is unique to each student, and we embrace that mentality. We think it is very important for children to be able to communicate their needs, wants and thoughts verbally, and be enthusiastic and curious about approaching new activities.
CNS is a community site that collaborates with the ICSD to provide quality pre-Kindergarten for 4-year olds. We invite you to read through the 'Kindergarten Readiness' document prepared by the Ithaca City School District: